As an author, I read a lot to my children, and they see me writing every day. With exposure to her author-mother, it came as no surprise when my then six-year-old daughter Lisbon began to write her own books. Most of my seven kids have done this at one time, though only one so far seems to be heading toward authorship (Lisbon's older sister, Liana). Naturally, I am always for encouraging a child to write, which begins with reading to them. A lot.
Lisbon's books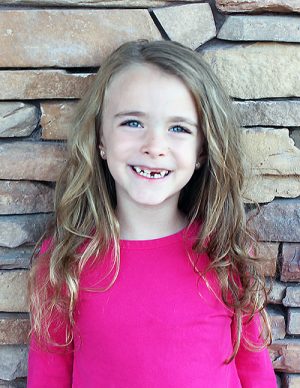 These books are only a couple pages, but amazing nonetheless. She does them herself without any help now, and illustrates them. I don't usually correct her grammar too much, because I don't want her to be frustrated. A little at a time is better. If she asks me, I'll tell her what words need fixing, and I encourage her to fix things as she learns more, but I don't want her so paralyzed by fear of misspelling that she quits writing. As she reads and grows, the spelling and grammar will come. Note that she already understand the concept of series and tag lines. All her book titles begin with The Story About and on the back she tells people to "shine bright," which is something she told me yesterday she learned at church last year.
The idea
The book I'm going to share with you today came about because for over a year, Lisbon and I have been exchanging notes on a small whiteboard. Shortly after the death of my sister Sarah this past January (there were six sisters before she died and two brothers—Sarah was the baby), Lisbon wrote me this encouraging note: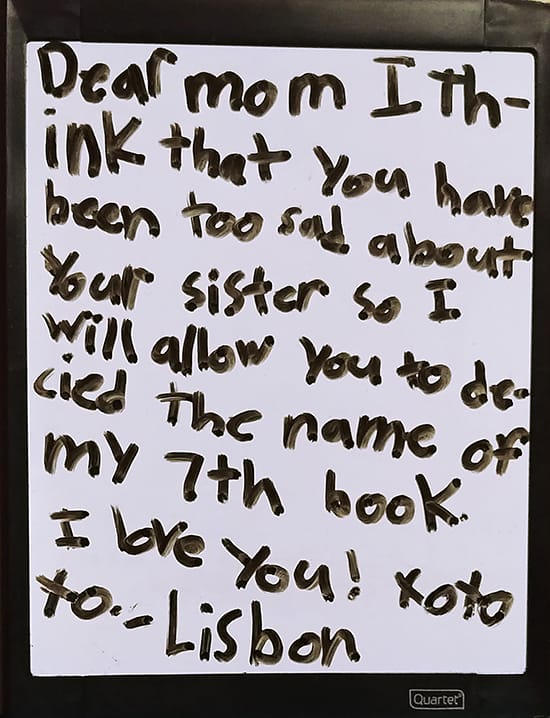 There wasn't a lot of choices, given her series title, and she'd mentioned something about pets, so I chose, The Story About Pets. She wrote it the very same day. Wow, I wish I could write a book that fast!
First page
Note in the bottom left hand of the cover, she's written what book number it is. Note the badge she created for these that says "Original Learning Books." I really don't know where she came up with that, but I'm sure she got the idea from books we've been reading.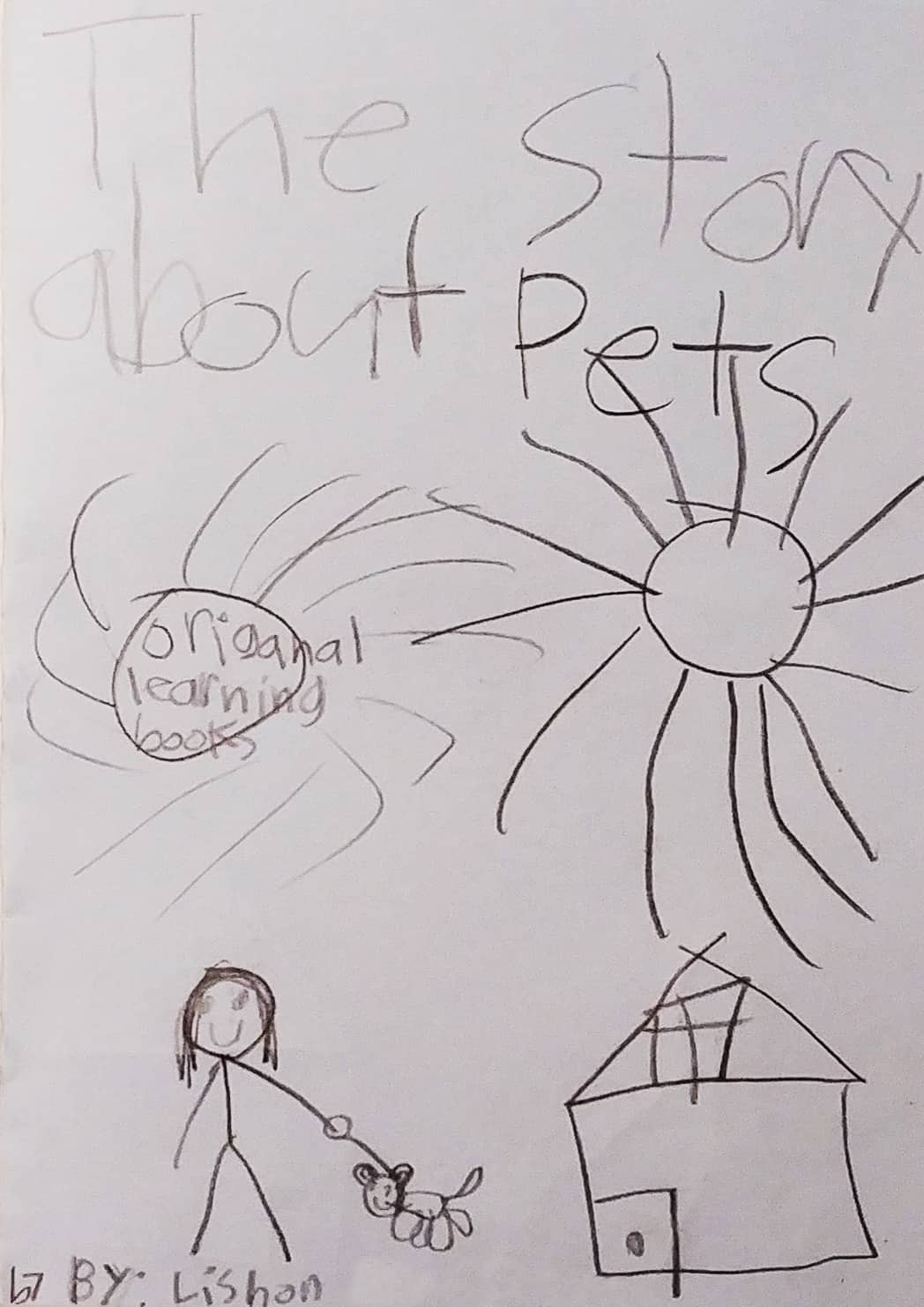 The middle pages
The end
Her brother is very allergic to cats, so she made sure to include important information. Note the plea to "Shine Bright" on the back cover. She always ends with that.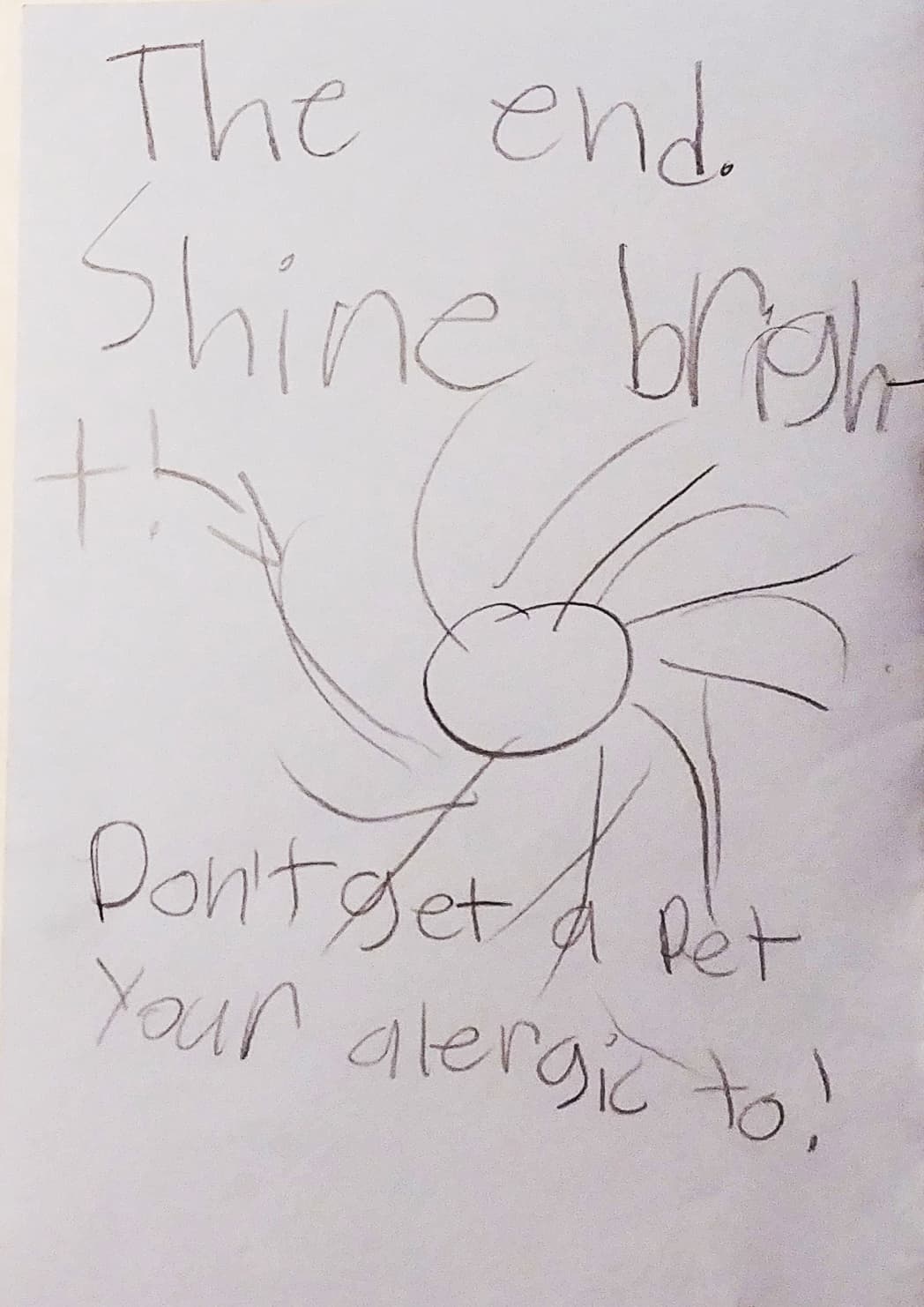 Others in the series
The girls on book two was actually made by her friend, Hannah. Lisbon tends to rush the illustrations (except in school as you'll see below).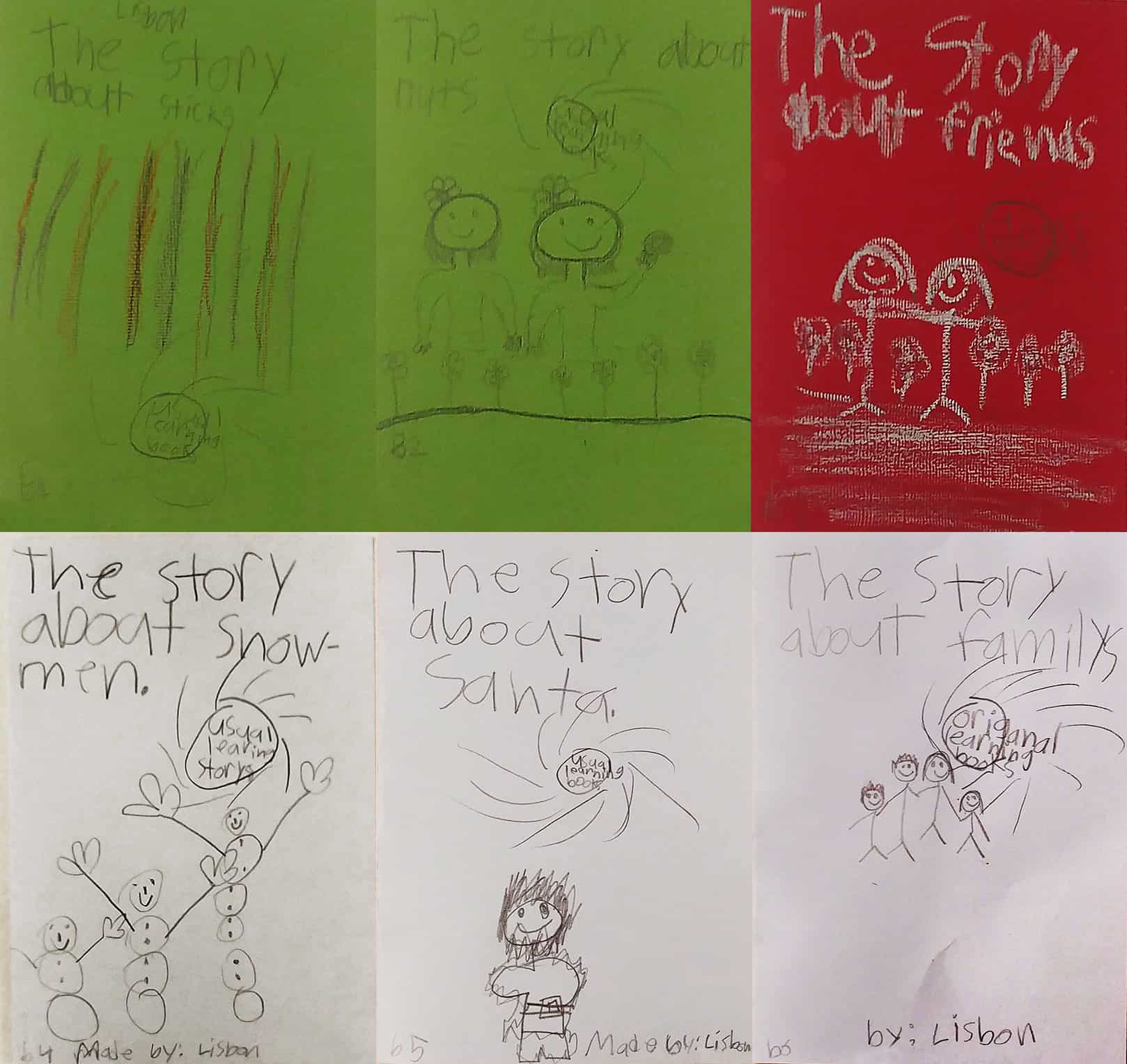 Back cover sales pitch
Here's the back cover for her snowman book. I love how she promotes the first three! Again, she picked this up from the books we read.
Books in Portuguese
Because Lisbon's in Portuguese/English dual immersion, she also has the opportunity to write books in Portuguese at school. These are about twice the sentences of those she makes at home, but with only one sentence on each page. They have a lot of in-class time to write and color these, so they're more carefully illustrated. She writes them under her Portuguese name, Lisboa. I love having her read them to me. Again, there are mistakes, but encouraging a child to write or learn another language isn't about perfection. It's about instilling a love of language and of storytelling.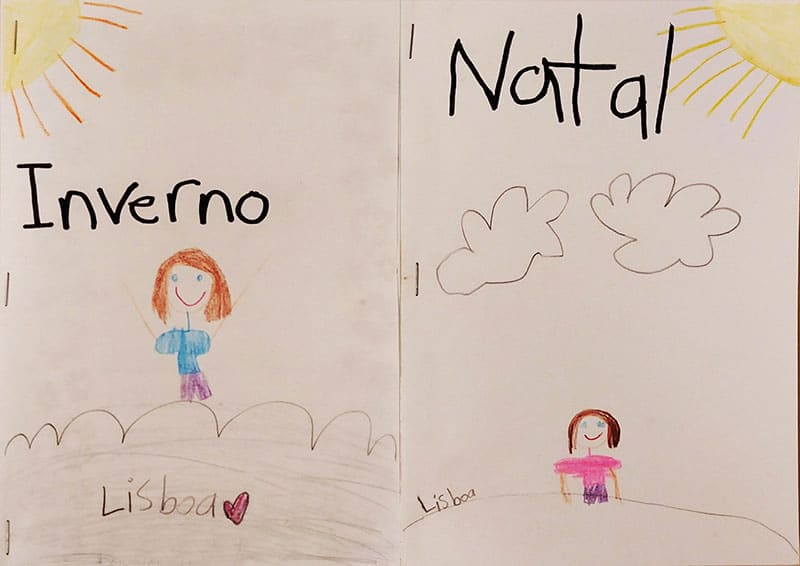 There you have it. Lisbon is pretty amazing. Like most children, she learns so fast. So, yeah, the best way I've found to encourage a child to write is to not stress it too much. Simply to read to them. And writing each other notes certainly doesn't hurt!
Thanks for reading. And, oh, shine bright!

Copyright 2019 Teyla Rachel Branton and Lisbon
Reuse notice: you are free to print Encouraging a Child to Write for personal use or non-commercial use with friends, share this post link anywhere, quote a short excerpt with attribution and a link to this site, but you may not use this post in its entirety on your own page. Thank you for caring about copyright.